MacBook Vertical
Docking Station
MacBook Vertical
Docking Station

Pre-Order Now For The Best Price
Price increases every Friday until Release
Ships End of January
MacBook Docking Station
4k HDMI Adapter Bundle
Buy now, pay later with Shop Pay
Get Notified Upon Product Release
Not ready to Pre-Order? Purchase the product at full price when it is released. Sign up to the email list & get notified
MacBook Docking Station
Item Dimensions (LxWxH): 10.4 in x 4.58 x 5.1 inches (26.4 x 11.65 x 12.95 cm)
Item Weight: 1.98 pounds (0.89 kg)
Hardware Interfaces:
USB-C (Thunderbolt 4 Compatible)
MagSafe 3
Number of ports: 2x USB-C, 1x MagSafe (140W)

Material: High Quality Alloys
Ascrono MacBook Docking Station for MacBook Air M2
Supported Models:
MacBook Air:
MacBook Air M2 (14-inch, 2022)
______________________________
To identify your MacBook Model follow these steps:

1. Click the Apple Logo on the top left corner and choose "About This Mac"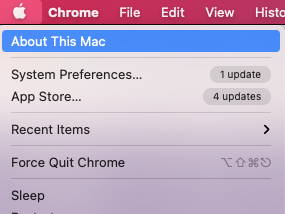 2. Read the Model name from the window

Trusted by employees from
Trusted by employees from
Switch between two setups, seamlessly.
Switch between two setups, seamlessly.
Choose the right bundle for you!
Frequently Asked Questions
Learn more about AscronoTM, your benefits as a customer, and how to contact us.
Questions about Pre-Ordering
By Pre-Ordering you reserve yourself one of the first few Docking Stations of this type!
You are guaranteed to receive your Docking Station before everyone else!
Finally, you'll be able to purchase the dock at a deeply discounted price which we will not offer again any time soon!
If you feel more comfortable with ordering the product at the full price once it is released feel free to sign up to our email list to get notified!
We can't guarantee product availability at the release date if you did not pre-order.
Can I cancel my Pre-Order?
Yes you can, however, we do charge a $15 fee if you cancel your Pre-Order.
Why are we charging a cancellation fee?
Many vendors do not offer any cancellation options on pre-orders.
We believe you should be able to cancel anytime you want and receive a refund (issued to your original payment method).
However, we are allocating resources based on your pre-order to ensure timely fulfillment. In the case of a cancellation we have to cover those costs.
We also want to prevent frequent ordering & cancellations, which would make our planning a lot more difficult and may affect other customers timely fulfillment.
When will I receive my Pre-Order?
You can find the estimated release date at the top of this page.
This date is subject to change.
A release date referring to a month (for example December 2022) does not indicate the release at the beginning of the month, but rather any time within that month.
Also, please remeber to account for handling and shipping time. (Example: If the product is released on 26th of April, we will start shipping then. Including handling & shipping time the product may arrive at your door in May)
We are working extremely hard to ensure the release date is met and have planned for it conservatively.
However, above everything we want to ensure great product quality.
This sometimes requires us to go the extra mile and spend a bit more time to make sure everything is perfect when you receive your product!
We are currently occasionally still affected by local COVID outbreaks which can lead to temporary factory closures or otherwise affect our supply chain, so far these have not delayed the production significantly.
We will inform you via email about any eventual delays or timeline changes. We appreciate your support and patience!
I am ordering from the EU / UK

Please note that pre-orders from the EU ship 3-6 weeks later than the estimated release date.
We require some time to import the goods into the EU first.
Can I update my shipping address later?
Yes, as long as the order has not shipped yet, we can modify your shipping address.
Please contact us via Email or Facebook Messenger Chat.
We are shipping all Pre-Orders from our warehouse in China. This allows us to offer you this product earlier compared to shipping it locally. (which may take 2-3 months longer)
You may be charged customs & import duties, upon importing the product into your country. Please reference the rates & thresholds for your country.
The tax & declaration free import threshold for the USA is $800.
EU & UK Pre-Orders will be shipped via DDP methods, meaning that all duties are paid upfront, and you will not be subject to customs & import duties.
Find more details in our Shipping Policy
Questions about the Product
What devices can I connect to the Docking Station?
The Docking Station has 2 built-in USB-C ports (up to 40Gbps) as well as a port for the MagSafe charger.
You can connect the MacBook charger, any USB-C powered device, and any USB-C adapter to utilize devices with HDMI, Ethernet, USB-A, etc.
This station does not include any adapter to HDMI, Ethernet, etc. Those need to be purchased separately (or you may already have one).
We offer bundles which include the Docking Station and adapters for the most common desktop setups for single and dual monitors.
If you would like to connect 2 monitors at least one of your adapters needs a USB-C port for charging, so that you can connect the MacBook power cable at the same time as the 2 HDMI cables. (The adapters in our bundles have this function)
Can I use a plastic cover on my MacBook when using this dock?
No, the station is designed to perfectly fit to the shape of your MacBook for a very smooth docking process. A plastic cover will not fit into the station.
I am using the Apple Thunderbolt Display (2011-2016)
The 27" Apple Thunderbolt Display (2011-2016) may not function as intentended when using the Docking Station.
A Thunderbolt 3-to-2 adapter is required to connect to MacBooks with USB-C ports. It seems depending on the length of cables and the adapter model used the signal strength can be affected if connected via the Docking Station.
Based on users reports we know that some users are able to use the Docking Station with the 27" Apple Thunderbolt Display (2011-2016) with no issues, others encountered monitor flickering or no connection at all.

Please contact us if you need help troubleshooting such a connection or you would like to return the Docking Station within the 30 day money back guarantee window.

Note: We have encountered no other incompatibilites or limitations with other monitors.
Why does this dock not have a built-in adapter (to HDMI, Ethernet, etc.)?
We get this question a lot! It is something we have put a lot of thought into while designing this product.
It's also difficult to answer, so we want to take you a little bit behind the scenes into our thought process why we ended up not including a built-in adapter (we had actually completely designed and made prototypes with the adapter inside)
The main benefit of the product
The first and most important thing to understand is why we made this dock in the first place.
We were tired of plugging and unplugging cables. We wanted a solution to seamlessly switch between a desk setup and working on the MacBook itself, without touching any cables or crawling under the desk to unplug something.
There were 4 main reasons that made us decide against including the adapter:
1. Every user needs different ports
Every user has different needs. Some need 1 HDMI port, others need 2. Some need an Ethernet adapter and others don't. So it is very difficult to create a set of adapters that matches every user's need.

By sticking to 2x USB-C Ports, additional adapters, allow for flexibility so that the dock can support all kinds of setups, from simple to complex.
2. Lots of ports = lots of $$
Most importantly, every added port makes the product more expensive. So those who only need few ports are paying extra for a lot of ports they do not really need.
It is actually more cost-effective and more future-proof to purchase the adapter separately from the dock.
Example 1: If you would like to connect 2 monitors via HDMI, you need 1 USB-C to HDMI adapter ($15) and 1 USB-C to HDMI adapter that also has a charging port for your MacBook charger ($25-50). The total cost is $40-75, while docks that support dual monitors usually cost $100-300. (and they are oftentimes quite unreliable if compared to single HDMI adapters)
Example 2: 1 Year after buying the docking station you buy a new monitor which you want to connect via Display Port. You simply switch your HDMI adapter for a Display Port adapter $15-20
3. Bulky & Lots of cables above the desk
The model we are selling now is beautiful, because it has a very slim and minimal design, similar to the MacBook.
It is something that makes your desk look great.
We found that adding extra ports into the docking station made the entire station look very bulky and lots of cables were very visible at the back of the dock (above the desk).
It simply didn't look great no matter what we tried.
If you attach any adapter into the current version of the docking station, the adapter can be underneath the desk surface, so it is easier to hide all the cables and creates a much cleaner look.
4. Focus on the main benefit
Even without the adapter included into the Docking Station, the main functionality we wanted to achieve with this product, making it as easy as possible to switch between desk setup and working on the MacBook, was achieved.
As you can tell with each of these reasons, we think about usability and customer experience first, and we also keep in mind what will be more cost-effective and future proof for you, so you can enjoy your docking station for a long time!
Will this dock enable 2 monitors on the MacBook Air M2 2022?
No, the MacBook Air M2 only supports one monitor. This is how Apple designed this MacBook.

The adapters being offered will not extend on that functionality. As a result, you will still be limited to 1 monitor even when using both adapters.

However, it is possible to extend the functionality of the MacBook M1 to 2 monitors by using a DisplayLink adapter (which we don't offer). DisplayLink is a chip manufacturer, these chips are used in adapters from many different brands.

DisplayLink adapters are compatible with the Ascrono Docking station and do provide an option to extend to up to 3 monitors. (Depends on adapter model)

Please do your own research as reliability and capabilities of these DisplayLink adapters vary widely.
What are the benefits when I purchase AscronoTM products?
When purchasing any AscronoTM products, you'll get:
Free shipping on select products, a 1-year warranty, a 30-day money-back guarantee, as well as support within 24h any time you need it.
Reach out to us via email or Facebook Messenger Chat, we are happy to help with any technical issues you may face!
How fast is the shipping?
We offer worldwide shipping from multiple warehouse locations on different continents. (North America, EU, Asia)
The exact shipping time is dependend on your location, day of the week & product availability.
To get the exact shipping time to your location, please add the products you would like to order to the cart & follow the checkout process until your reach the shipping step.
Express shipping is available in select countries.
Read more here: Shipping Policy
How do I return my product & get a refund?
To claim your 30-day money-back guarantee, kindly refer to the full returns policy on the Shipping Policy page.
Where can I find the user guide?
The user guide is in the box, together with your purchased AscronoTM products. It's usually the first thing you'd see when you open the box.

For some products, video instructions are available as well.